The Launch Bundle is here! You get:
✅ A bag of Blue Raspberry ($29.99 value)
✅ A bag of Watermelon ($29.99 value)
✅ a FREE collectable Psychedelic Cup ($15 value)
✅ a FREE Recipe guide ($10 value)
$84.98 $59.98 (LAST DAY)
BUY NOW ➔
100% Satisfaction Guarantee
This Offer Expires In:
days
Hours
Minutes
Seconds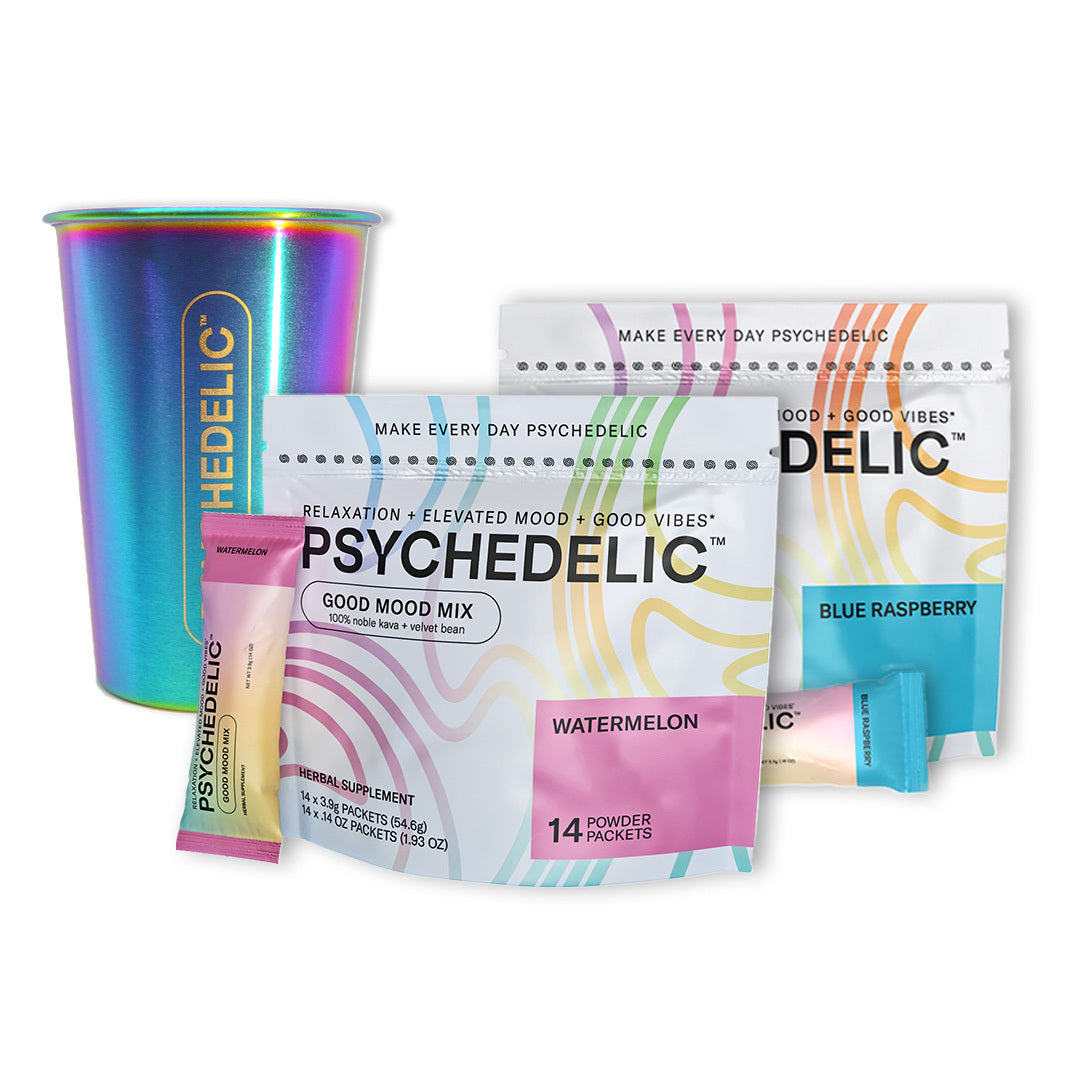 VEGAN
GLUTEN FREE
NON-ALCOHOLIC
LOW CALORIE
NON-GMO
BENEFITS
+ SOCIALLY STIMULATION +
+ PHYSICAL RELAXATION +
+ ELEVATED MOOD +
+ BETTER SLEEP +
+ SUGAR-FREE +
+ CAFFEINE-FREE +
+ HANGOVER-FREE +
POWERED BY NATURE
KAVA

250mg

Used as a social beverage in the South Pacific for thousands of years, we use Kava to elevate the mood, relax the body and eases life's stresses.

VELVET BEAN

150mg

Historically used as an aphrodisiac, Velvet Bean accentuates the effects of kava for a mood-boosting blend like none other.
Explore Our New Sugar-Free Flavors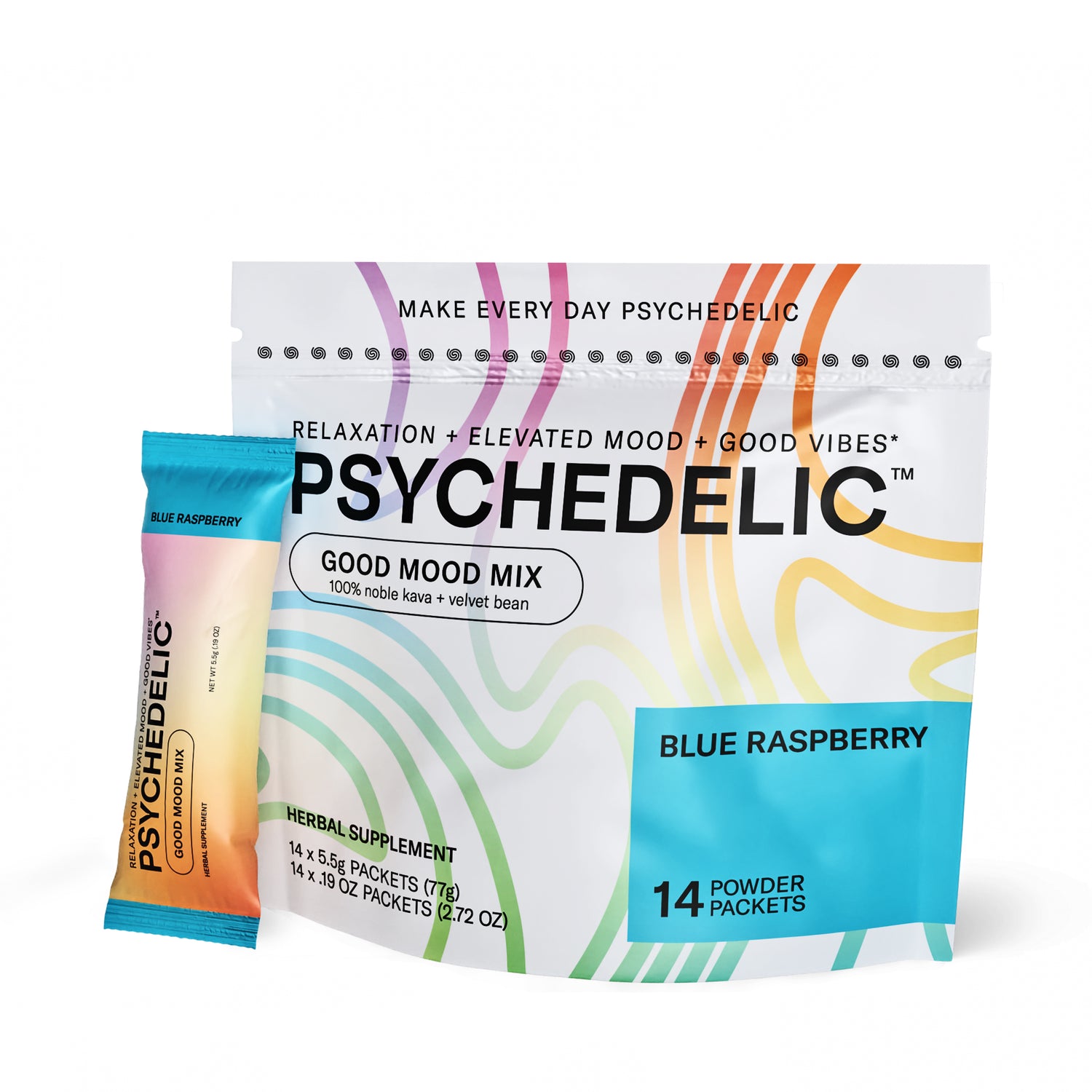 Blue Raspberry
Unleash a vibrant explosion of sweet, tangy blue raspberry that transports your taste buds into a world of delightful sensory surprise.
Watermelon
This vibrant blend whisks you away to a tranquil beach picnic with each sip, immersing your taste buds in a luscious wave of refreshing watermelon.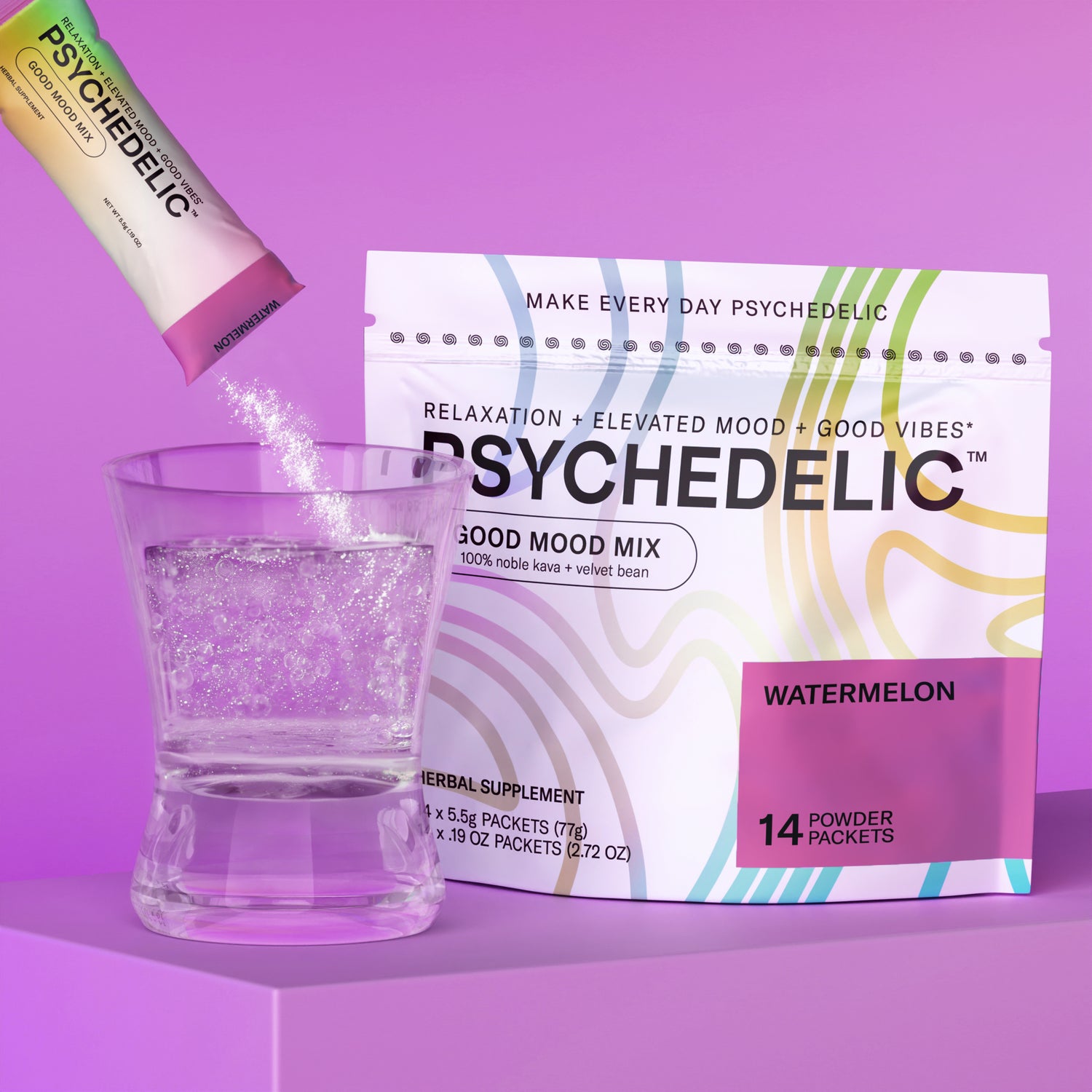 Why Good Mood Mix?
AS FUN AS ALCOHOL
functional without the side effects, powered by kava & velvet bean extracts
GREAT TASTE
0 Artifical Flavors
SUGAR-FREE & LOW-CALORIE
20 calories per serving
SUGAR-FREE RELAXATION FOR:
WITH FRIENDS 

Get the whole squad smiling

WINDING DOWN

Hard Day? We can help with that.

ON THE GO

Good vibes. Whenever & wherever you need them.

DOING WHAT YOU LOVE

Elevate your experience, but don't lose your edge.
What is Kava?

kava is a plant native to the polynesian islands. It has traditional use going back at least 2000 years. The active compounds in the Kava Root are called kavalactones, which have an effect on seratonin receptors to create the relaxation effect it is known for.
What is Velvet Bean?

Velvet bean, scientifically known as Mucuna pruriens, is a tropical legume native to Africa and tropical Asia. Velvet bean has been used in traditional medicine systems for centuries. It is a natural source of L-Dopa (precursor of dopamine), which makes it useful for mood and brain health.
How is this different from Psychedelic Water in a Can?

Besides the different flavor options, Good Mood Mix has the same dosage of kava as the can. The drink mix does not contain any caffeine and is not carbonated. The drink mix format is more environmentally friendly for shipping and storage, which allows us to give you a significantly better price per serving. Finally we have found that the kava has better shelf life in dry powder format so the effects are more intense.
How do I prepare the Psychedelic Water drink mix?

Open a single stick of Good Mood Mix and pour into about 12oz of water. It should not be mixed with alcohol. Pouring the powder into a carbonated drink might make a mess.
What are the ingredients in the Psychedelic Water drink mixes?

Kava Root Extract (30% kavalactones), Mucuna puriens extract (15% l-dopa), stevia extract, maltodextrin, natural flavors, natural color, citric acid.
What are the health benefits of kava and velvet bean in the drink mix?

The main benefit from kava and velvet bean extracts is their effect on mood and relaxation.
Can I take the drink mix if I'm on medication?

Good Mood Mix should be avoided if you are on SSRIs, consult your doctor to ask about any other potential interactions.
Are there any potential side effects of the drink mix due to the active ingredients kava and velvet bean?

Some people have upset stomach. Excessive consumption over time can result in dry skin. Large doses can result in motor control imparement for some people.
What does the drink mix taste like?

Blue Raspberry and Watermelon flavors are insprired by popular candy flavors. They are designed to taste as you would expect them to.
Can I mix the drink mix with other beverages besides water?

Mixing with alcohol should be avoided. For everything else, go nuts! Let us know if you mix up a new mocktail.
Is the drink mix suitable for vegetarians/vegans?

Yes, Good Mood Mix is vegan, gluten-free, non-gmo, kosher, non-alcoholic and low calorie.
Choosing a selection results in a full page refresh.