Ume + Sakura Functional Microdose 6 Pack
(6 bottles, 75mg of caffeine per bottle)
We all have our daily rituals. Psychedelic™ Functional Microdose has been formulated with your morning routine in mind, designed to kick off your day with a boost of mental clarity, focus, and positivity, giving you the brain power to take on whatever life throws at you. Each bottle contains Lion's Mane, Cordycep and Chaga mushrooms as well as 5-HTP, L-Theanine, Caffeine, GABA, Vitamins and Minerals.

For about the same cost as your daily coffee, the Psychedelic™ Functional Microdose is a better start to your day.
Our Ume + Sakura flavor offers a gentle start to your day with subtly sweet and lightly floral notes of plum and cherry blossom.
Regular price

$ 335.00 MXN

Regular price

$ 414.00 MXN

Sale price

$ 335.00 MXN

Unit price

per
Ingredients

Ume + Sakura Flavor: Filtered Water, Organic Erythritol, natural flavor, DL-malic acid, monk fruit juice concentrate, sea salt, organic stevia leaf extract, L-Theanine, Lion's Mane Mushroom Extract, Chaga Mushroom Extract, Cordycep Mushroom Extract, Green Tea Extract, 5-Hydroxytryptophan (5-HTP), Gamma aminobutyic acid (GABA)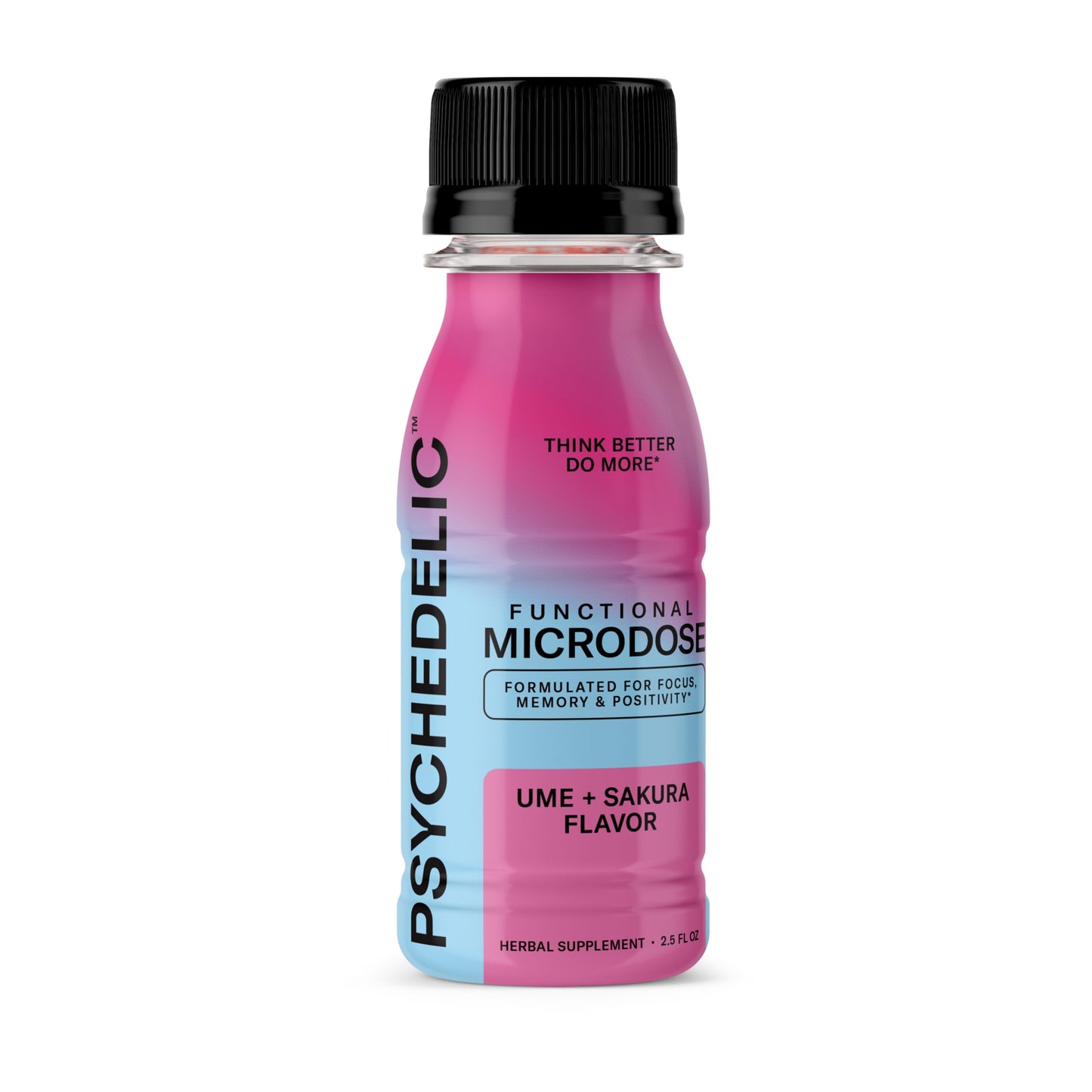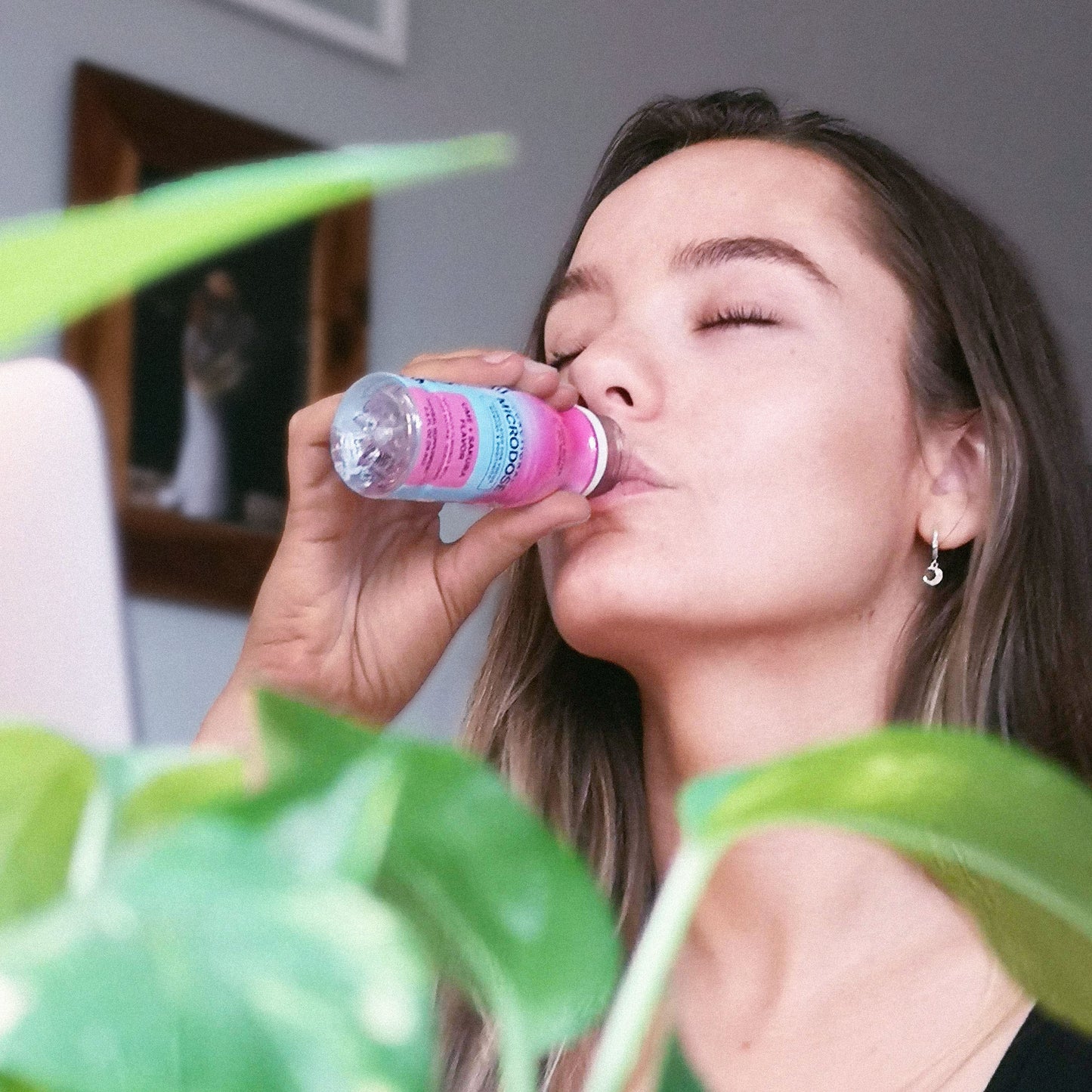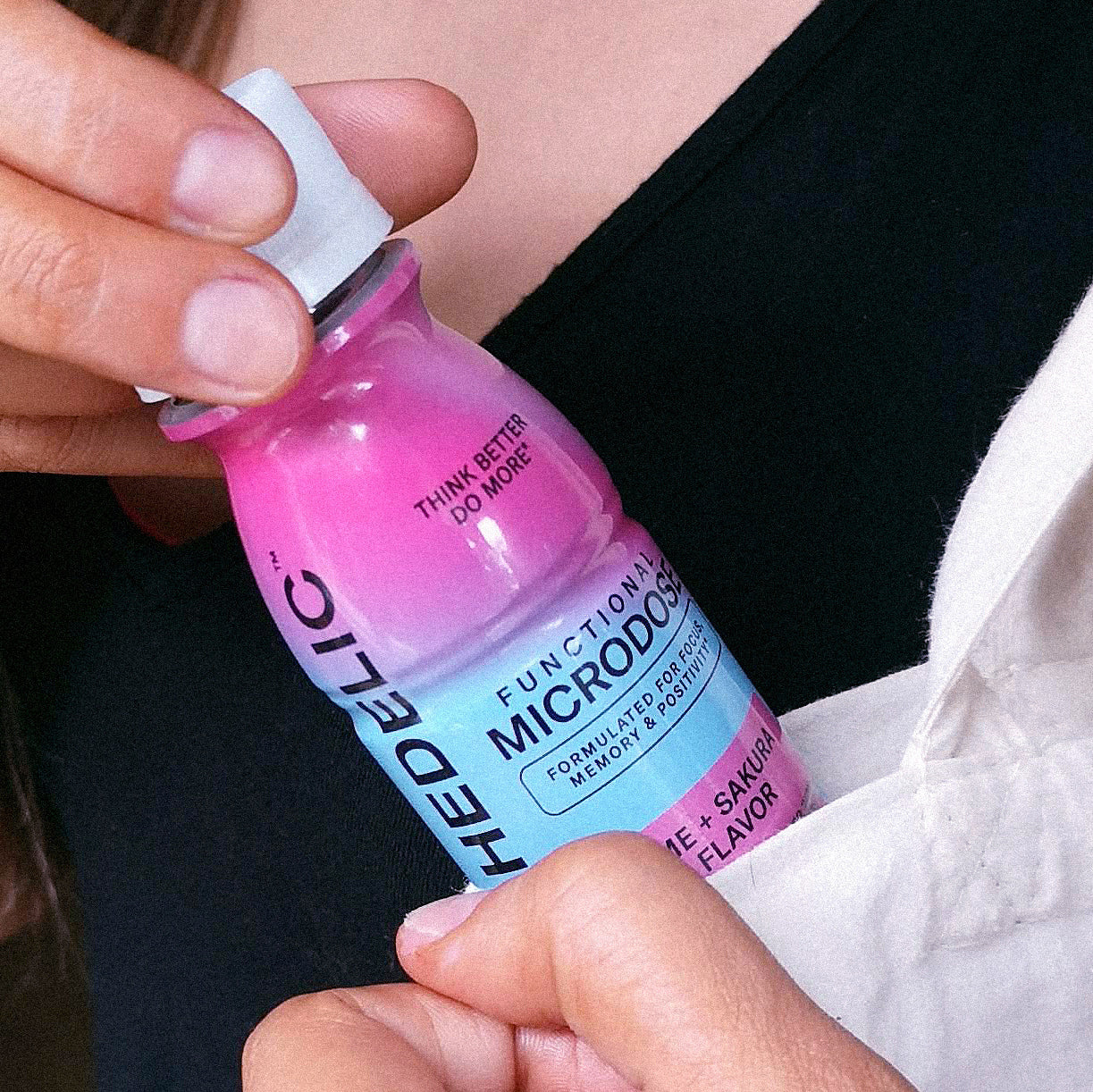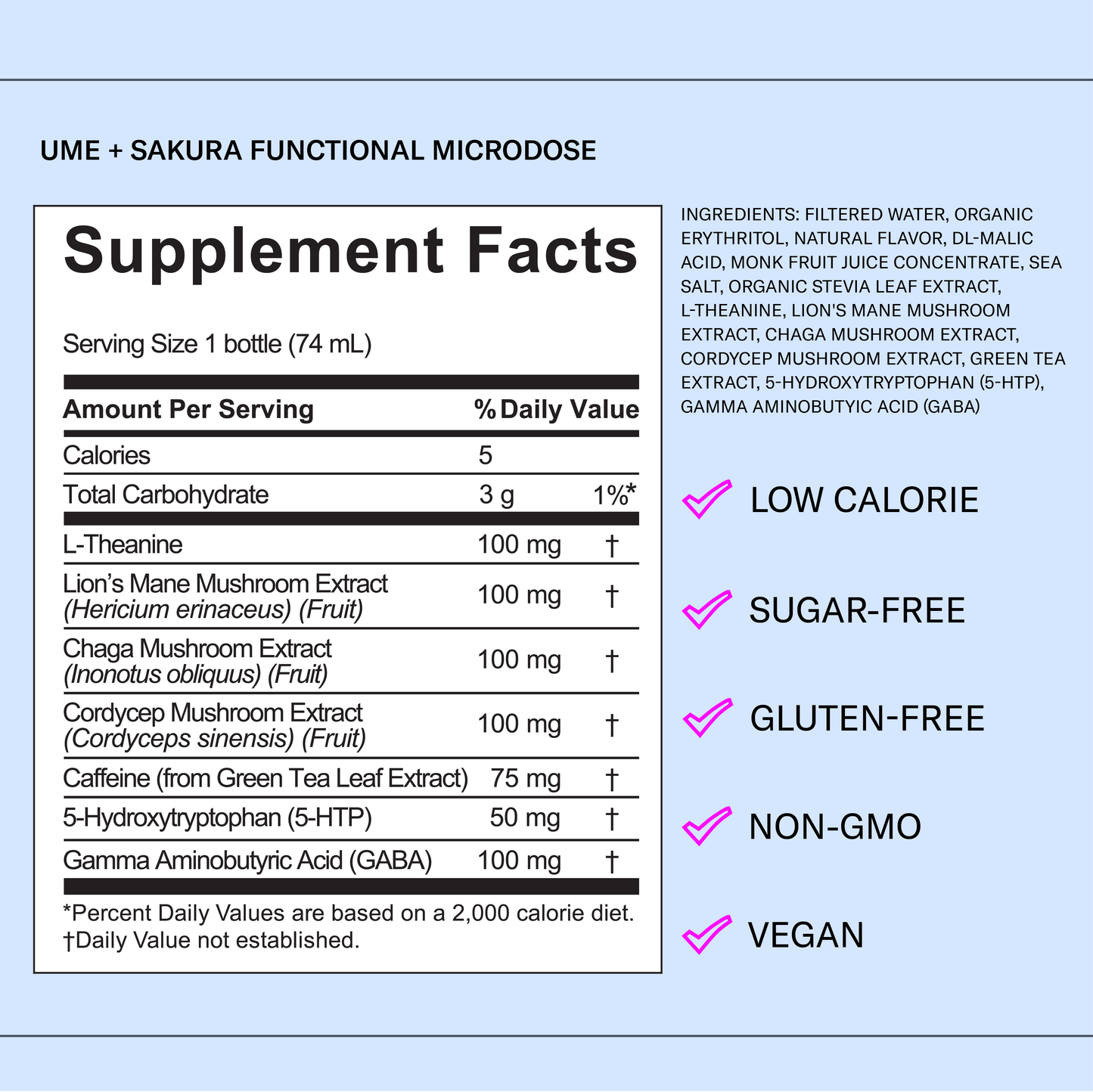 KEY INGREDIENTS
MUSHROOMS
Lion's Mane (100mg)
Stimulates and protects brain cells for improved learning and memory
Chaga (100mg)
Packed with antioxidants and reduces inflammation
Cordyceps (100mg)
Improves endurance and energy in the body
NOOTROPICS
Green Tea (75mg)
Natural source of caffeine and antioxidants
L-Theanine (100mg)
Interacts with caffeine to enhance focus and reduce overstimulation
5-HTP (50mg)
Improves mood and boosts serotonin levels
GABA (100mg)
Eases anxiety and stress levels over time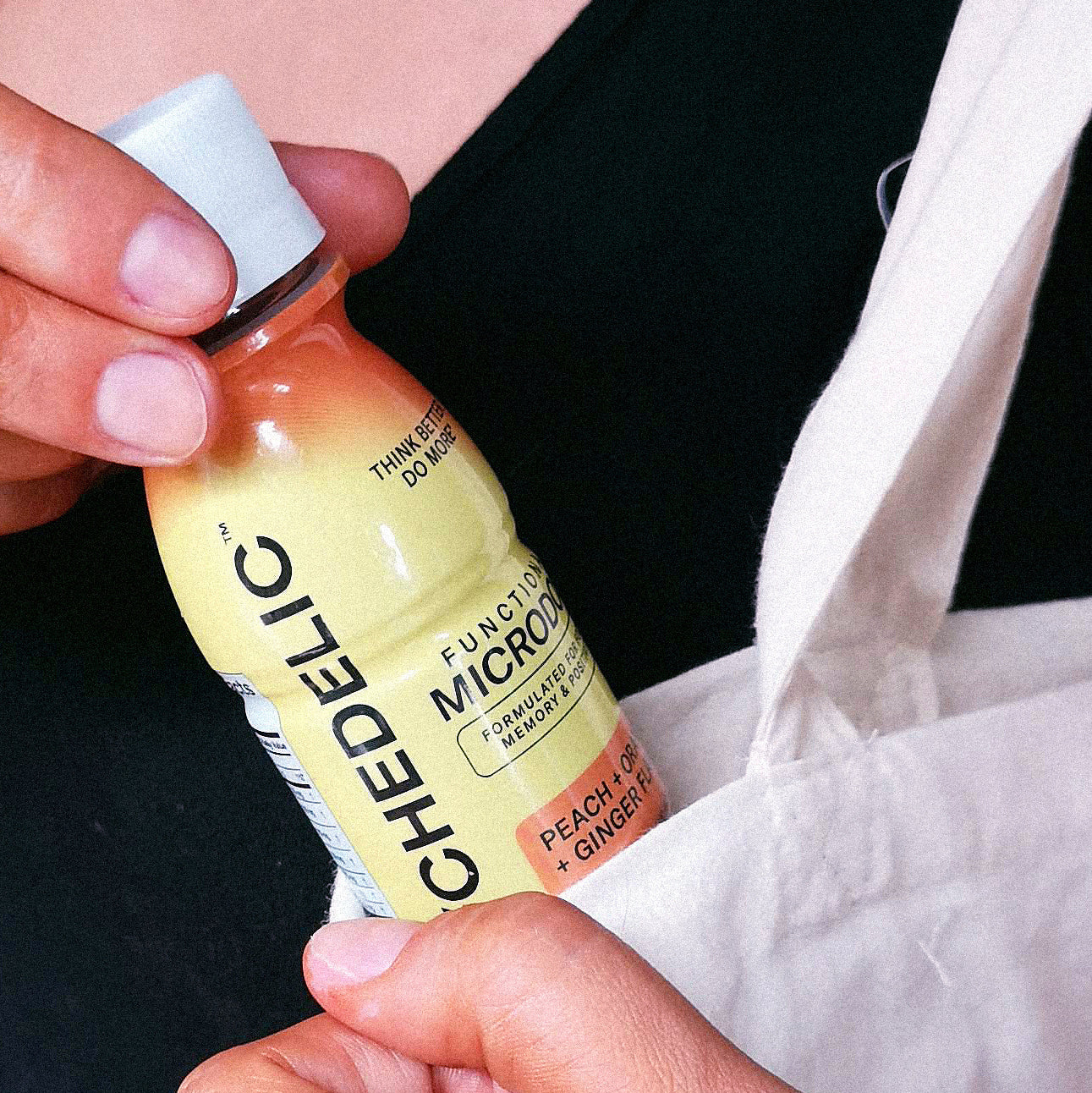 HASSLE-FREE
These pre-mixed, ready-to-drink shots are easy to pack with you. There's no messy powders that need whisking, shaking, or blending equipment. No supplement capsules to count. Just drink and get on with your day.
MUSHROOM + NOOTROPICS
The benefits of a traditional microdose using only FDA Compliant ingredients. Our blend of Lion's Mane, Chaga, Cordyceps, GABA, L-Theanine, 5-HTP, and Green Tea Leaf encourages the following benefits:
Improved Memory
Improved Focus
Heightened Creativity and Positivity
Elevated Energy
UME + SAKURA
This daily dose is formulated to gently awaken your mind and uplift your spirit. Gets you feeling relaxed and centered - even when you don't have time for your morning meditation.
Contains Vitamins & Minerals:
Riboflavin (vitamin B2)
Thiamine (vitamin B1)
Manganese
PEACH + ORANGE + GINGER
For those who live life in the fast lane, try Peach + Orange + Ginger. This spicy shot will have your energy level peaking and your creative juices flowing in no time at all.
Contains Vitamins & Minerals:
Ascorbic Acid (vitamin C)
Thiamine (vitamin B1)
Riboflavin (vitamin B2)
Niacin (vitamin B3)
Phosphorous
Magnesium
Sugar-Free
Vegan
Gluten Free
Low Calorie
Non-GMO